Leigh Film is RETURNING !!!!!!!!!!!
Leigh Film are very excited to announce that we are now planning to restart screenings in August with a series of events held at the Leigh Town Hall throughout the month.

We have our "Sing A Long Mondays" Covid recovery and wellbeing events and also two "Leigh On Film" heritage film nights.


* * * * Please note, both our Leigh On Film events are now sold out * * * *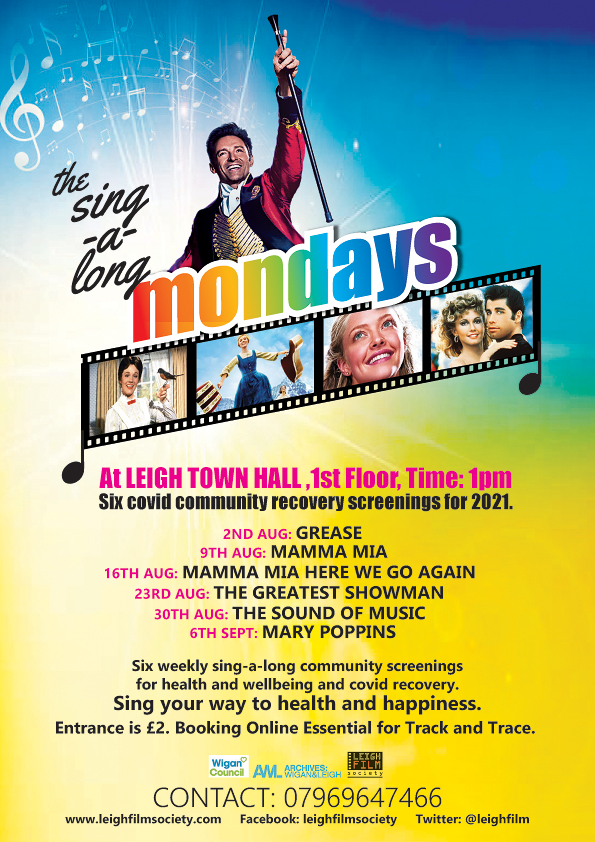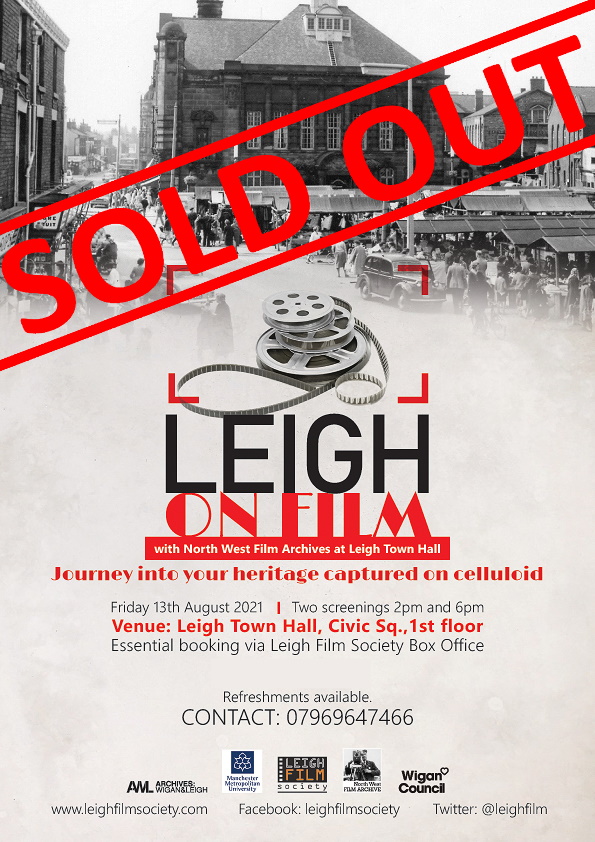 These events are ticket only for Track & Trace - There will be no tickets available on the door.
Our planned film schedule will also resume starting with our September screenings, which are listed on the flyers below. Please check out our Box Office for tickets and don't forget to follow all of our social media platforms for more information about our further future plans...
Stay safe and we'll see you soon.
Leigh Film Society
Monday 31st May 2021 @ 09:29am