Afternoon Classic Cinema Club
Alongside our regular last Friday of each month evening screenings, Leigh Film Society runs an Afternoon Classic Cinema Club, prompt 1pm start, in the Derby Room of the Turnpike Centre in Leigh. Again, run entirely by Volunteers, we hold screenings of classic & older films for a more mature audience. Our club is partly funded by Age UK Wigan.
"We first met Elizabeth Costello and the team at Leigh Film Society in August 2016. We were very impressed at their accomplishments and were happy for them to apply for an Ambition for Ageing investment from us for equipment and publicity material to develop their 'Classic Cinema Club'. Their success has gone from strength to strength with attendance numbers growing and a second club opened at the Pelican Centre in Tyldesley. They are dedicated and hard-working volunteers with a true passion for sharing film with their community and we are privileged to have had the opportunity to support them. We wish them continued success."
Pauline Barraclough, Ambition for Ageing Coordinator, Age UK Wigan Borough
We are incredibly proud to announce that three of our Classic Club ladies have appeared in the January 2019 television advert for the Nationwide Building Society "Voices Nationwide" campaign!

Mary, Ethel & Mary are three of the regularly attending members at our afternoon screenings. You may see them at the next screening you attend!
We open our doors at 12.30pm on the last Friday of each month and the film is usually started at 1pm. We ask for a donation of £2 per person per screening on entry and members are encouraged to bring food & drinks of their own. We do however provide hot tea & coffee as well. The club has a very informal atmosphere.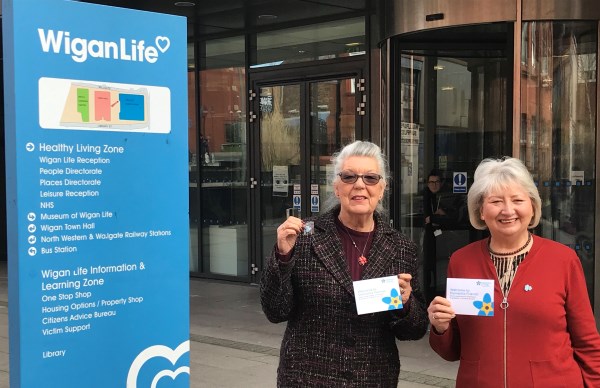 We also provide volunteering opportunities for retired and older members of our community. Mary & Pat, both LFS volunteers recently completed their Dementia Friendly training at Wigan Life Centre.
Our venue is wheelchair friendly. There are ramps outside the building and there is a lift for accessing the first floor of the building, where we meet. Where possible we screen all films with subtitles for the hard of hearing.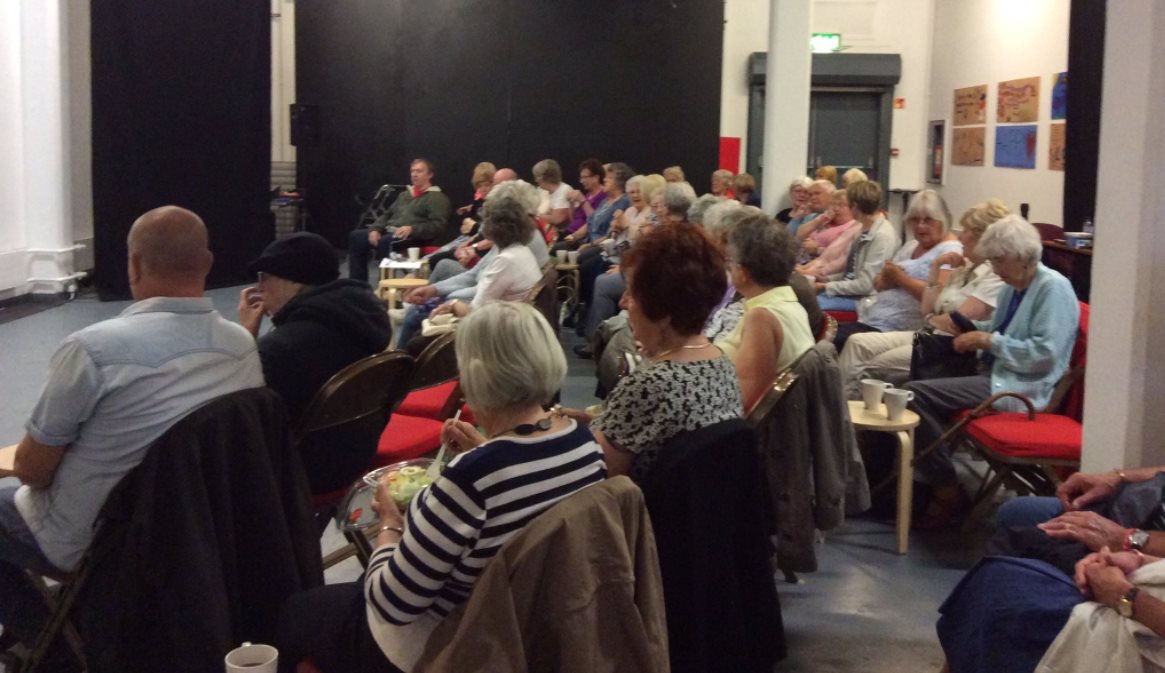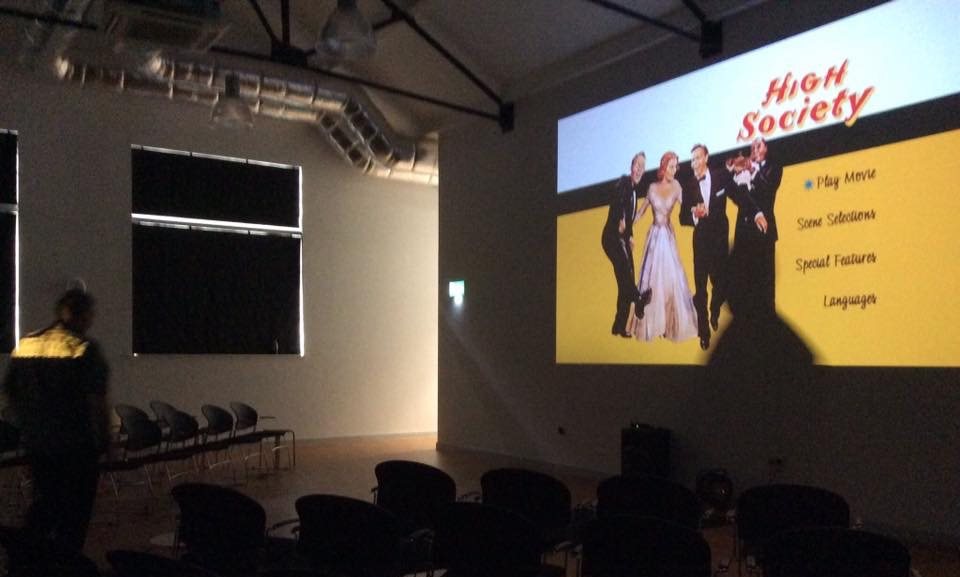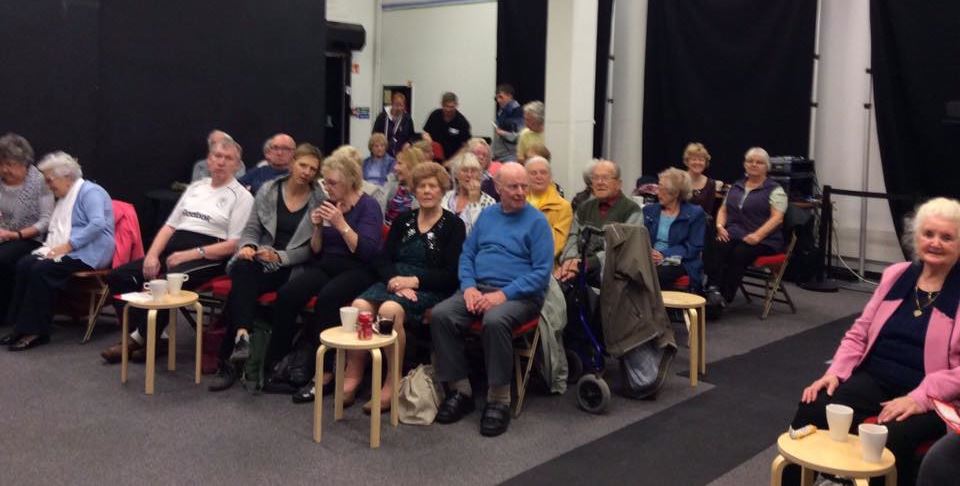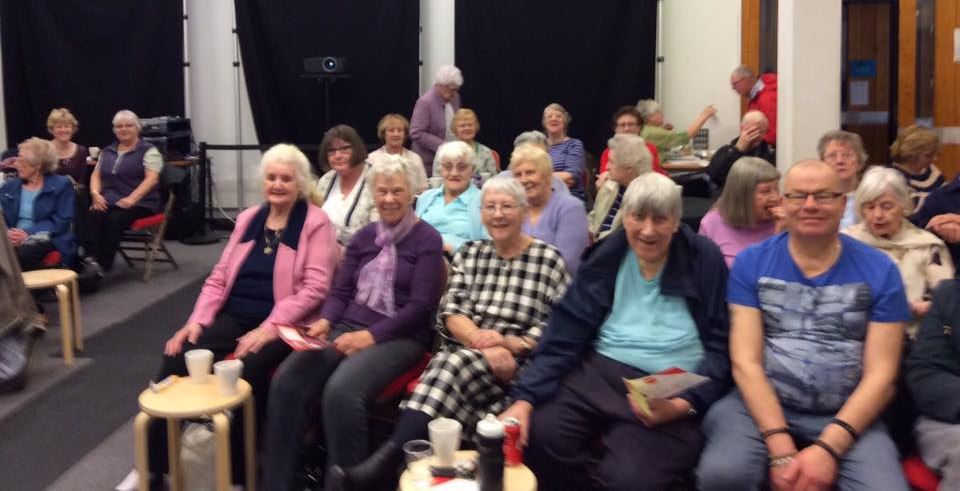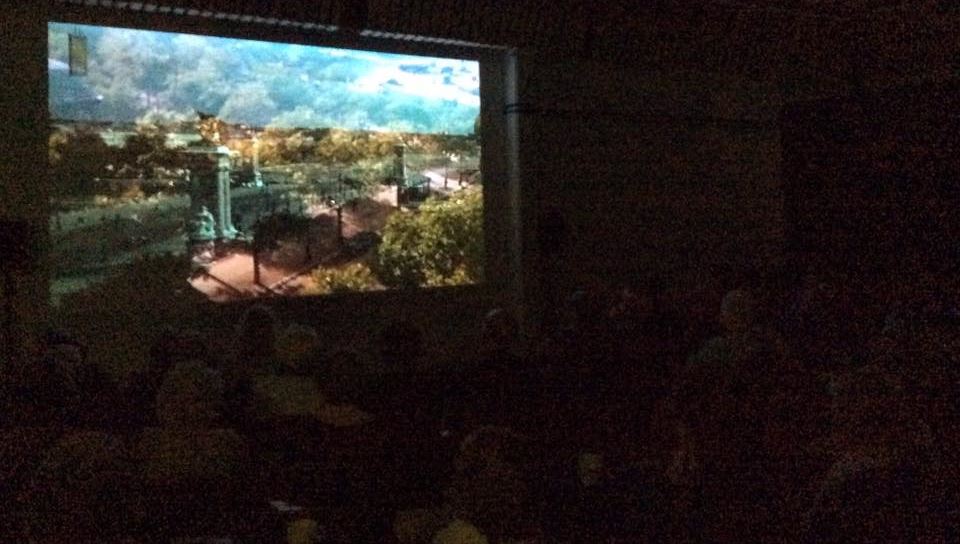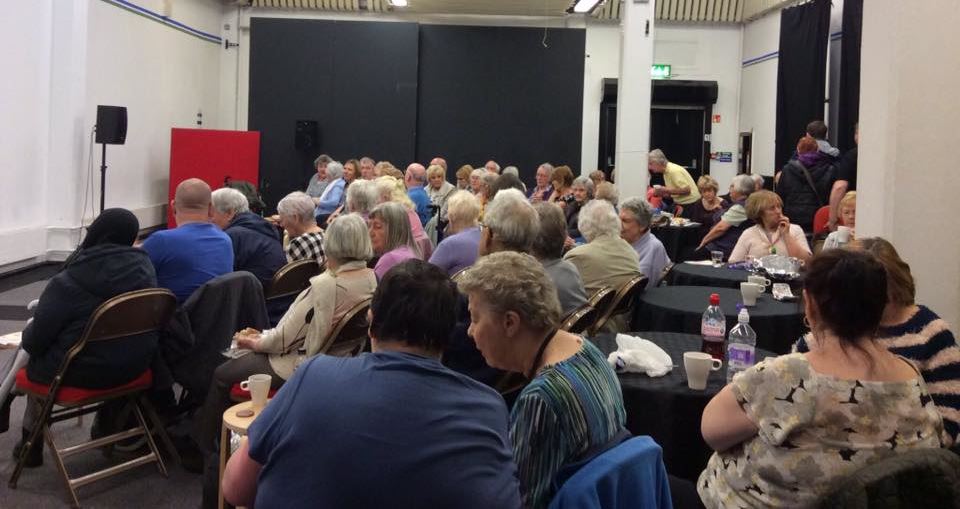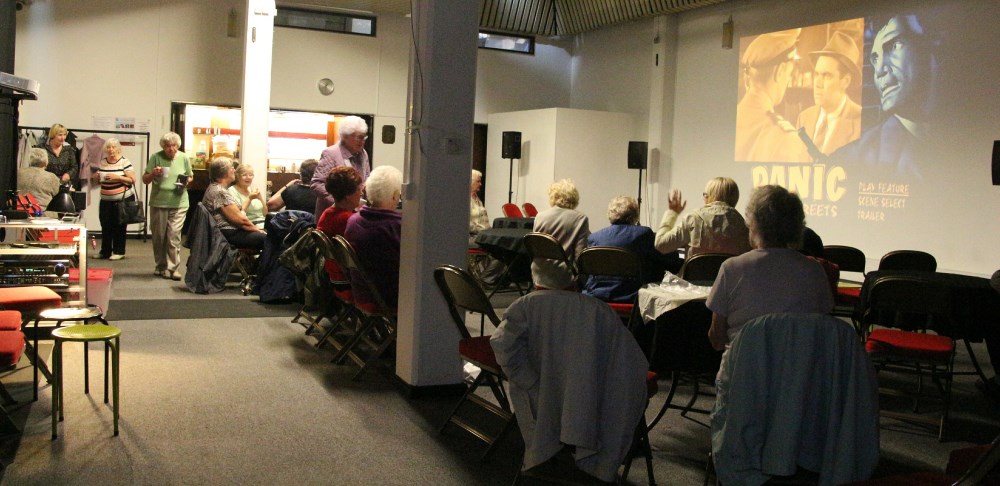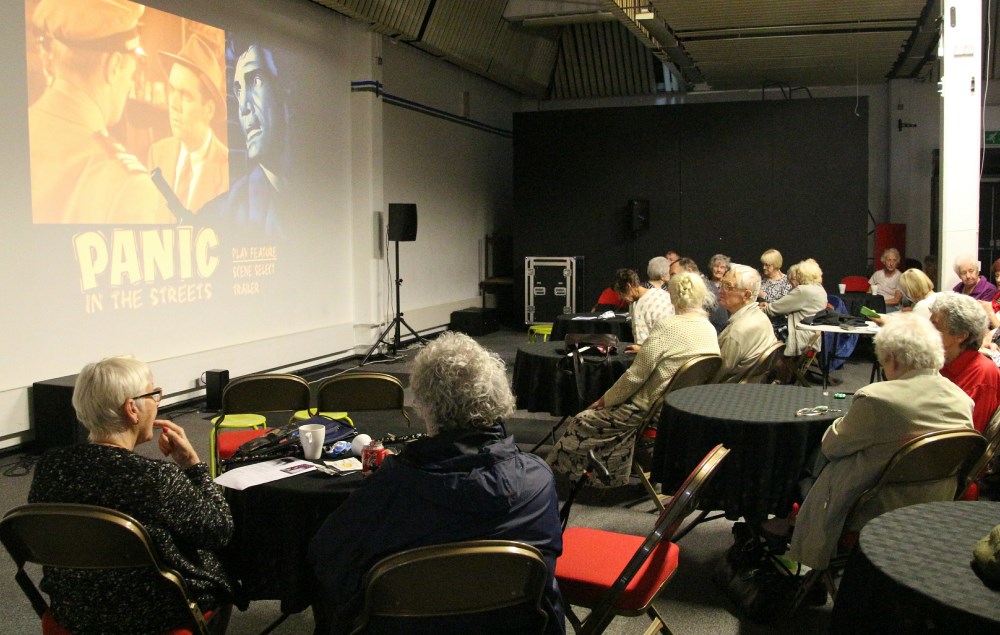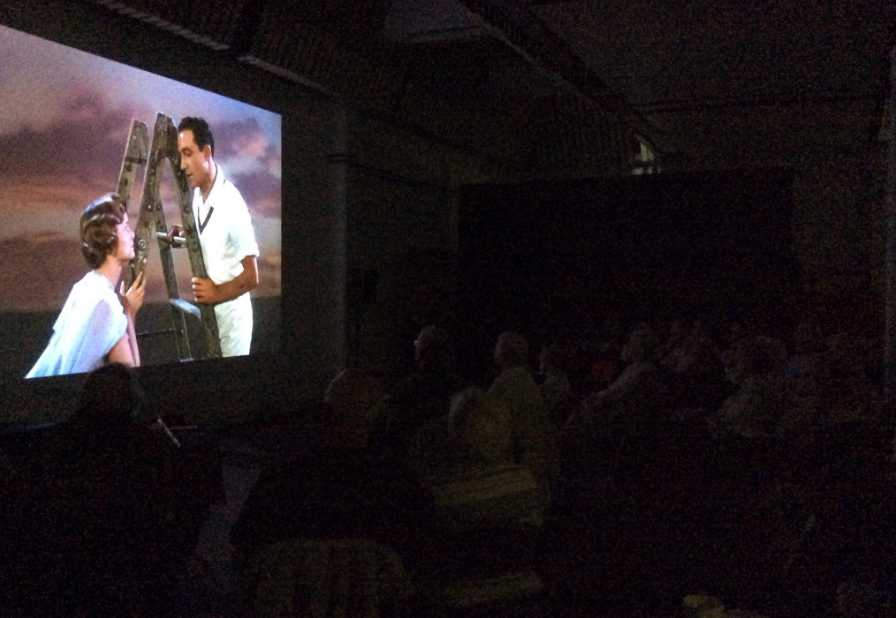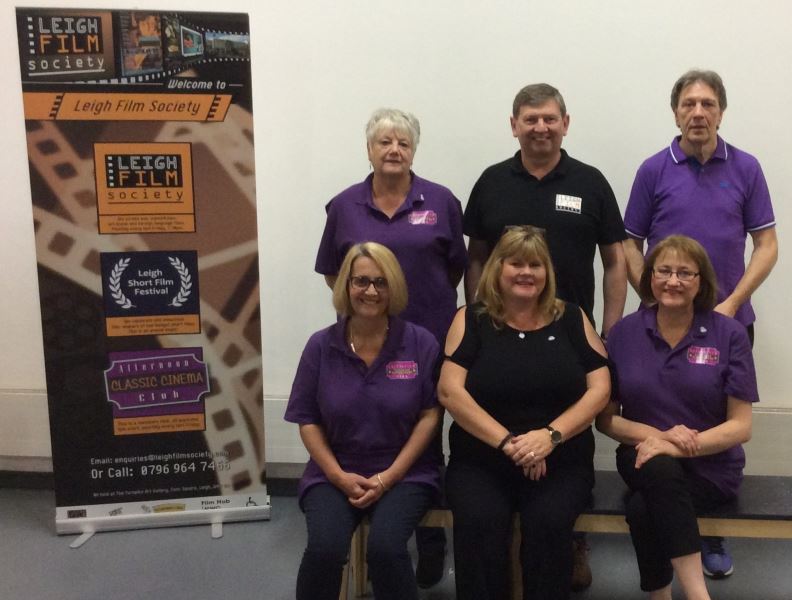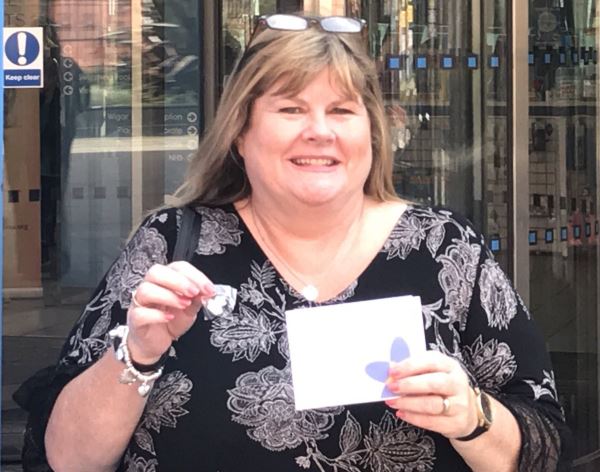 The venue has a Loop System for the hard of hearing. During Afternoon Classic Cinema Club, there is usually a member of staff from the venue who will be able to assist you.
© Granda Reports 27th January 2017
We do occassionally have a speaker who will address the club before the film is shown. Topics and organisations vary. If you have a suggestion that you would like to make, please speak to Elizabeth who is always on hand at all screenings.
We operate a Dementia friendly policy at our Afternoon Classic Cinema Club. All Classic Cinema Club volunteers have completed the Dementia Friends training.
Please see our 2021 programme flyer below.