To all Trustees, Members and Volunteers

Unfortunately for now, we must continue our suspension of all our film screenings across all our venues.

As you can imagine, this is very difficult for us as we love to show films and provide a service to our community. It's sadly difficult to see at the moment when we might be able to return, even in some limited capacity.

Please bear with us and check our social media regularly for updates.

In the meantime, if you wish to speak to us, please ring us on 07969 647 466 or email us via the Contact Us page of our website.

Leigh Film Society
Monday 12th October 2020 @ 10.00pm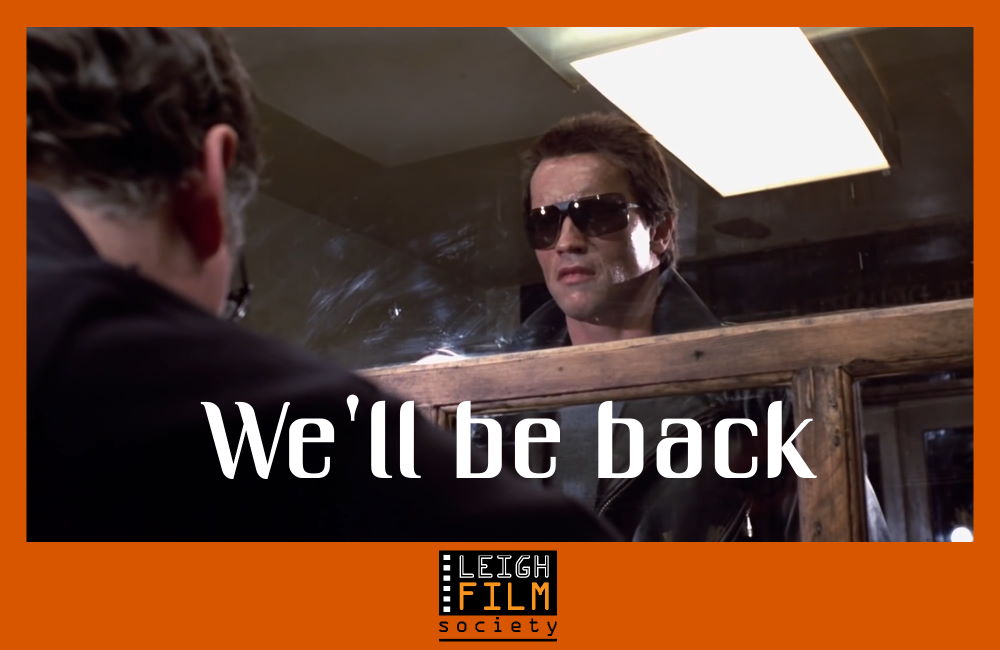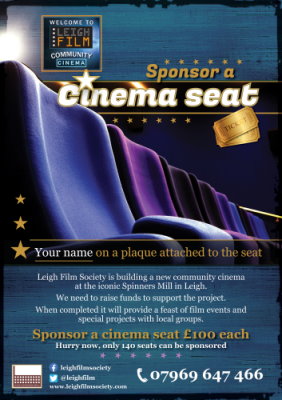 Help fund our new Community Cinema

As you may already know, Leigh Film are building our own, purpose built community cinema space on the 4th floor of the iconic Leigh Spinners Mill.

It was never going to be easy but with the Covid-19 Virus Pandemic forcing us to close, funding is running pretty low for this project.

So how about helping fund the project by sponsoring one of the 140 seats that will be in our auditorium?

If you would like to help us, please click on this link to see how to do so.

Thank you !!
To all Trustees, Members and Volunteers

It is with the deepest of regret that due to Covid-19 we have decided to suspend film screenings until 1st July 2020.

This includes our afternoon Classic Cinema Club, Spinners Mill and The Turnpike Centre. We will continue to monitor the official guidance on public gathering as this could still include further months.

Membership fees for the cancelled screenings will be refunded on request.

Please bear with us through this challenging time.

If you wish to speak to us, please ring us on 07969 647 466 or email us via the Contact Us page of our website.

Leigh Film Society
Thusday 26th March 2020 @ 23.51pm