Introducing Leigh Film...
Leigh Film Society is a not for profit organisation which is run entirely by Volunteers.
The society was founded in 2013 with a small but loyal following and our membership has steadily grown ever since. Our initial funding came primarily from the National Lottery. We later submitted an application for the British Film Institute (BFI) "Neighbourhood Cinema" scheme which led to us recieving a substantial equipment donation.
This enabled us to put on more professional screenings in a larger premises, for more people per screening. We are also active members of Film Hub North West and Cinema For All (formerly the British Federation of Film Societies), which has been representing the film society movement since 1925.
We are a group of film & movie enthusiasts who want to provide and share a community cinema experience. We want to inspire you with our film selections.
We aim to screen films that will not always be mainstream blockbusters. We want to push peoples film choice boundaries a little, offering a mix that includes classics, foreign language, art house and films that you've likely never even heard of. Don't worry though, we cover all genres...



Leigh Film society is a fully registered Community Interest Company or CIC and as such we have our Constitution, which is available to download here.
Leigh Film Society Constitution document


We take our role within the community very seriously and as such, we have in place a "Safeguarding Children and Vulnerable Adults Policy". This can be downloaded from the link below.
Safeguarding Children & Vulnerable Adults Policy document


The Committee
This section gives you some background on the key members of our society.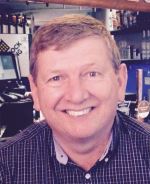 Paul Costello
Chairman
Paul is a co-founder of Leigh Film Society, which started in Tyldesley in 2013, thanks to the support of local Councillors Jo Platt and Steve Hellier.
Paul's role as Chair is to oversee governance and procedures, implementing policy and procedures. The Society moved to the Turnpike Centre in Leigh in September 2014.
Paul is heavily involved in the local community as a Trustee of The Pelican Centre, Director of Grow for Giving C.I.C. & Vice President of Tyldesley Swimming and Water Polo Club.
Paul is a great believer in giving back to the community and supporting our young people along their chosen career paths. The highlight of his volunteering roles was being a Games Maker at the 2012 London Olympics supporting the Water Polo Arena at the Olympic Park.
Paul enjoys all kinds of films especially ones that have a good ending.
However, Paul is hopeless at our monthly film quiz...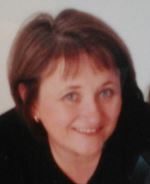 Elizabeth Costello
Business Director
Elizabeth is a co-founder of Leigh Film Society, which started in a small cafe in Tyldesley in 2013.
Due to lack of space to grow and develop the Society moved to Leigh in September 2014.
Elizabeth's working life has seen a career of over 28 years in NHS Finance, skills which now prove very useful as Society Treasurer.
In Elizabeth's own words she has seen every War film and Western ever made, due primarily to her growing up with four brothers.
Elizabeth's enthusiasm and passion for community cinema is the main driving force behind Leigh Film Society and our Short Film Festival. Elizabeth aims to put Wigan and Leigh on the world map for Film.
We have seen a hugh increase in interest in Classic Cinema over the past year and this has resulted in Leigh Film Society outreach with Classic Cinema Clubs opening across the Borough.
In 2016 Elizabeth was appointed as an Ambassador for Wigan Age UK and a Trustee for the Turnpike Community Theatre.
Elizabeth's areas of interest are Social Realism, Foreign Language and Art House films.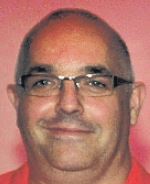 Rob Tongeman
Technical Director
Rob joined the society in late 2014 after the move to the Turnpike.
He's been a fan of film & cinema since his father took him to see Star Wars (age 5) in 1977. His childhood and later life has been filled with numerous further trips to the 'pictures'.
He's holds a firm view that films & movies are far better when viewed with an audience around you. The shared experience heightens the enjoyment of a good film.
Rob is our projectionist, sound guy, electrician and website wrangler.
He loves Sci-Fi, Thrillers, Mysteries, Comedies and is even warming to the odd foreign & art house film too.
Rob is usually pretty good at our monthly film quiz...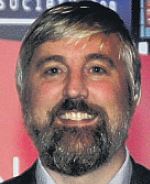 Ian Morris
Host
Ian introduces our monthly screenings which usually includes his fiendishly difficult, themed picture quizes for the audience to pit their wits against.
He also hosts our other society events throughout the year.
He's a regular attendee of film festivals across Europe, his favourite being Karlovy Vary in the Czech Republic.
Ian likes to think he's arty by watching subtitled films and classic cinema, but he also loves a good teen comedy, Carry On films & film versions of 70's sitcoms to balance things out.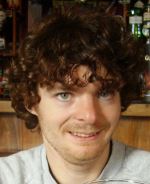 Andrew Nowell
Press Secretary
Andrew joined the Leigh Film Society in June 2016 after the group spotted his tweets about obscure and foreign-language films which no-one else was replying to.
He developed his interest in cinema while studying English literature at University College London and has been obsessed by the possibilities of the silver screen ever since, with his main areas of interest being European film and the independent arthouse scene with a generous helping of classic Hollywood productions thrown in.
A journalist by trade with the Wigan Evening Post, Wigan Observer and Leigh Observer, Andrew handles the media coverage for the society & Leigh Short Film Festival as well as writing for the news sections of the websites and interviewing directors at the festival itself.
When not in the cinema or at his desk Andrew can be found on the badminton court, in front of a TV showing American Football or at an array of music venues enjoying everything from heavy rock to jazz to classical.