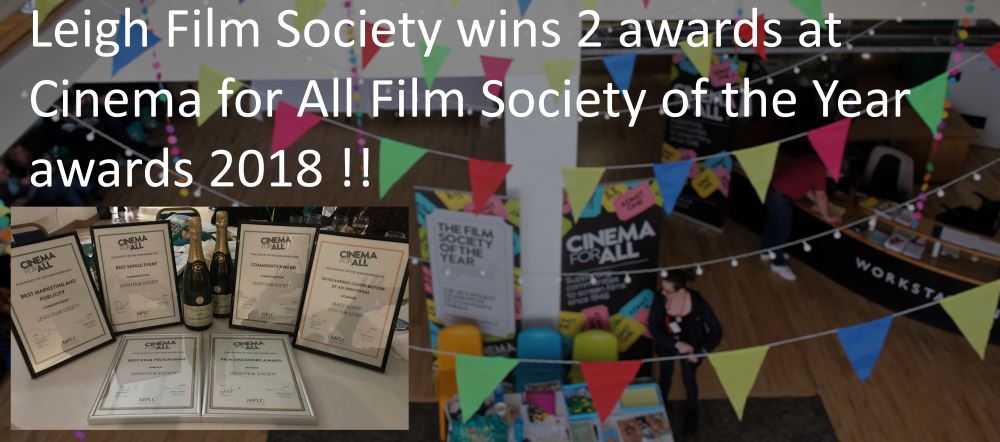 Leigh Film Society have won more awards at the prestigious Film Society of the Year event held by Cinema For All in Sheffield. We collected the Film Discovery Award for the 2nd year running and we also won Best Film Programme, a traditionally more hotly contested category for the first time.
On top of this success, we also received Commendations in the Best Marketing & Publicity, Best Single Event and the Community Award categories. Click here to view our awards!
Mary Berry, a member of Leigh Film, also received an Outstanding Contribution by an Individual nomination. Click here to see pictures from the night in our Gallery. Click here to see a full list of winners from the event.
Interview with our patron, Ben Batt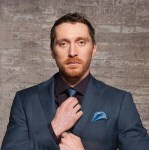 When Leigh Film Society patron Ben Batt appears on screen he is bringing to bear on his performances a lifelong love of film.
The Wigan actor has a string of TV and cinema credits and says the magic of movies is something that has been with him since childhood. He spoke of his education in film, starting with going to see movies aimed at children and then later exploring highlights of Hollywood....... [click here to read the full interview]
The Queens Award for Voluntary Service

Leigh Film are extremely proud to announce that we have been awarded The Queens Award for Voluntary Service for "Providing socially-inclusive cinema screenings for everyone in the community and broadening access to culture".
This award recognises the hard work that all our Volunteers put into every event, be it a regular monthly screening or a special event. Well done all at Leigh Film!!
The society have now received a signed letter from the Queen (click here to see that) and a glass trophy which was presented at a special ceremony, held at The Monastery in Manchester in August. Pictures can be seen by clicking here.
Tell us your date of birth and we'll tell you which was the highest grossing film of that month