Leigh Film now has four amazing Patrons!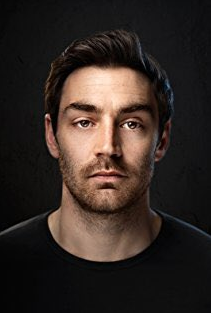 We are delighted to welcome Matthew McNulty to our society, a local lad who grew up in Atherton.
Having started his TV career in the BAFTA winning See no evil: the moors murders in 2006 and he has been a mainstay of British television since starring in numerous top dramas such as Cranford, Jamaica Inn, Room at the top, The Syndicate, the Mill, The Musketeers, Versailles to name a few.
Most recently starring beside Ciaran Hinds, Tobias Menzies & Jared Harris in the critically acclaimed AMC horror series The Terror.
Matthew has also made several films, including Control, Spike Island (the story of the Stone Roses' gig on Spike Island in Widnes in 1990) alongside a young Emilia Clarke, Cleo Barnard's The Arbor and Ken Loach's highly acclaimed, Looking for Eric, with Eric Cantona noless!
Matthew says "I'm thrilled to be a part of something doing great things for the arts in the area I grew up in. Hopefully we can provide a platform and inspire local filmmakers to achieve big things in the world of cinema"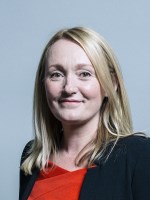 It is a huge honour to have our local MP, Jo Platt as a Patron of our organisation.
Before successfully becoming an MP in June 2017, Jo worked tirelessly as a local councillor. A hard working, single mother from Tyldesley, she has a deep passion for tackling social injustice. Jo is constantly working to ensure that her constituency of Leigh gets it's fair share.
Jo has been a friend of Leigh Film Society since our early beginnings, helping us to win funding at the start of our journey and now helps to support our Festival also.
Click here to watch Jo's speech at our recent 5th birthday celebration event...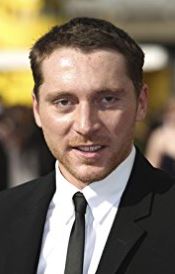 Ben Batt became our 2nd patron in December 2017.
Wiganer Ben is best known for his role as the villain Joe Pritchard in hit comedy drama Shameless and has also appeared in films, TV series and top theatres in London and Manchester. He studied at the Guildhall School of Music and Drama in London.
He says he is excited to be involved with Leigh's award-winning cinema organisation as he believes its goals match his own passion for getting people of all backgrounds more involved in the arts.
Ben said: "Leigh is doing really well and growing as a location for film."
"I'm really pleased to be asked to be a part of it and to be able to do whatever I can to help."
"It's really important people get as many cultural experiences and opportunities as we can give them, whether that's directing or writing films, being part of making films or simply seeing more independent and non-mainstream films."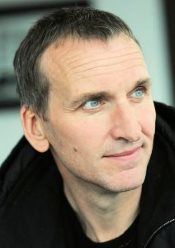 Ben joins our fellow patron Christopher Eccleston and they support both Leigh Film Society & the annual Leigh Short Film Festival.
Leigh Film's Elizabeth Costello said: "We are so honoured at Leigh Film to have Christopher Eccleston as our patron. We have been working over the past four years on delivering quality community cinema and having Christopher, an award winning actor, as our patron is amazing recognition for what we do and our ethos.
"He was raised not a stone's throw away from Leigh and we believe he proves that with hard work and passion for what you believe in you can succeed.
"It is hoped through Christopher's patronage that we at Leigh Film can raise the aspiration of young people in the borough to get involved in film and other associated activities."