Leigh Film Society, which is run entirely by volunteers, has won this year's much coveted "Film Society of the Year" award which was announced at the Cinema For All annual awards night on Saturday 11th November 2017.
We also won 2 further nominated categories, the Community Award & the Film Discovery Award and also received a Distinction for Best Event (Life of Brian screening) &amp a Commendation for Best Marketing & Publicity. We cannot believe it!.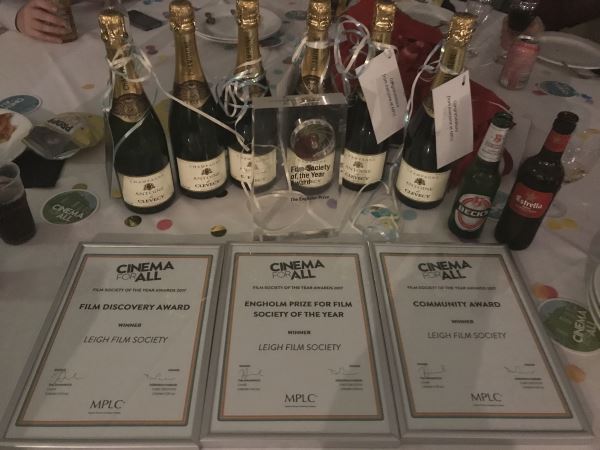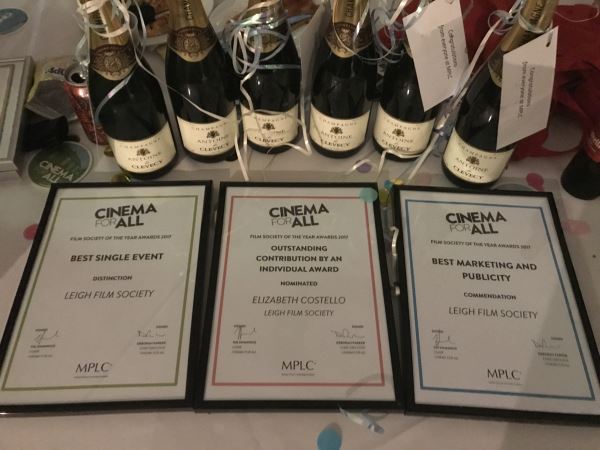 A massive congratulations goes out to all the volunteers of the Society for all their tireless work and dedication. Click this link to view more images from the amazing night!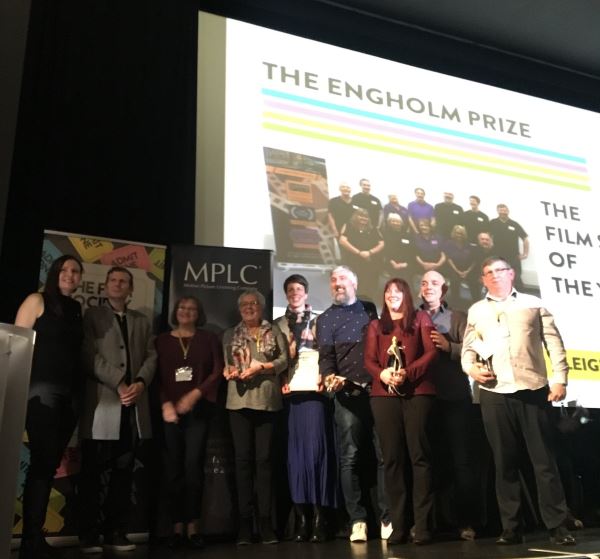 Leigh Film Patron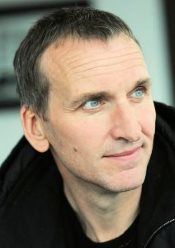 We are incredibly excited and proud to be able to announce that
Christopher Eccleston the award winning actor from Salford, Manchester is now the Patron of both Leigh Film Society & the annual Leigh Short Film Festival.

Leigh Film secretary Elizabeth Costello said: "We are so honoured at Leigh Film to have Christopher Eccleston as our patron. We have been working over the past four years on delivering quality community cinema and having Christopher, an award winning actor, as our patron is amazing recognition for what we do and our ethos.

"He was raised not a stone's throw away from Leigh and we believe he proves that with hard work and passion for what you believe in you can succeed.

"It is hoped through Christopher's patronage that we at Leigh Film can raise the aspiration of young people in the borough to get involved in film and other associated activities."
Subscribe to our mailing list
We send out regular monthly email newsletters via our mailing list. You can subscribe below & you can also remove your name from the list via a link on each newsletter.