Cinema Discussion Group
Leigh Film in Wigan, Cinema Discussion Group is a monthly club bringing film fans together to talk about the many masterpieces of cinema.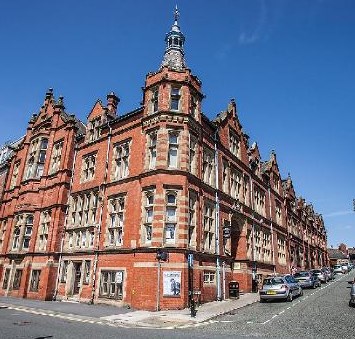 We meet in the comfortable surroundings of a pub for an evening of informal discussion and chat that can be as serious, moving, light-hearted or technical as you feel.
We agree which films we are watching in advance and then see them, before heading to the Bailiff Bar at The Old Courts for the discussion night with a 7.30pm start.
The group discusses as broad a range of films as possible, from mainstream masterpieces to European arthouse productions, non-Western films, documentaries, genre movies, all-time classics, silent cinema...anything, really.
Starting in March 2017 we explored Hitchcock's all-time classic Vertigo before going on to look at films as varied as Clio Barnard's gritty British drama The Selfish Giant, Charlie Kaufman's animation Anomalisa and the iconic silent cinema of Charlie Chaplin.
In 2018 we started an ambitious project to watch a film from each decade spanning a century of cinema, starting in the 1920s with massively-influential sci-fi epic Metropolis.
As for what we will choose to look at next...the only limit is our imagination....
We are part of Leigh Film, which organises monthly screenings of arthouse and non-mainstream films at the Turnpike Centre as well as events across Wigan borough, and the Leigh Short Film Festival which showcases up-and-coming, low-budget movie-makers.
Please visit our Facebook group by clicking here