Leigh Film further afield...
Leigh Film Society works across the borough bringing film to audiences in different ways.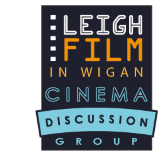 The monthly Cinema Discussion Group meets in Wigan town centre, discussing everything from Hollywood masterpieces to challenging arthouse works to neglected gems in a friendly and informal pub setting.
It's like a book club, but for film: you watch that month's chosen movie at home and then head along to chat about it with like-minded fellow cinema fans.

For those looking to create films rather than simply analyse them, the Leigh Screenwriters Group is the perfect way to get the artistic juices flowing.
The group aims to create a vibrant and stimulating environment for new writers and existing talents to hone and develop their craft.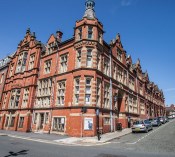 Leigh Film Society has also unveiled an arrangement with The Old Courts in Wigan, a leading local cultural hub, to screen films there.
A partnership with Cross Street Arts in Standish means that every two months from January 2019 onwards a painter, sculptor or mixed-media practitioner will introduce a movie that means something deeply important to them.
With artists calling the shots, audiences are bound to be introduced to plenty that is new and thought-provoking.